EXPERIENCE COMFORT LIKE NEVER BEFORE
Welcome To Villa Bamidele
Located on the island's gentle South Coast near the quiet White House fishing village, soft powdered white sand beckons you. Inhale salubrious sea breeze from your own personal beach bar while toasting flamboyant sunsets-- each one, a resplendent celebration of nature's glory.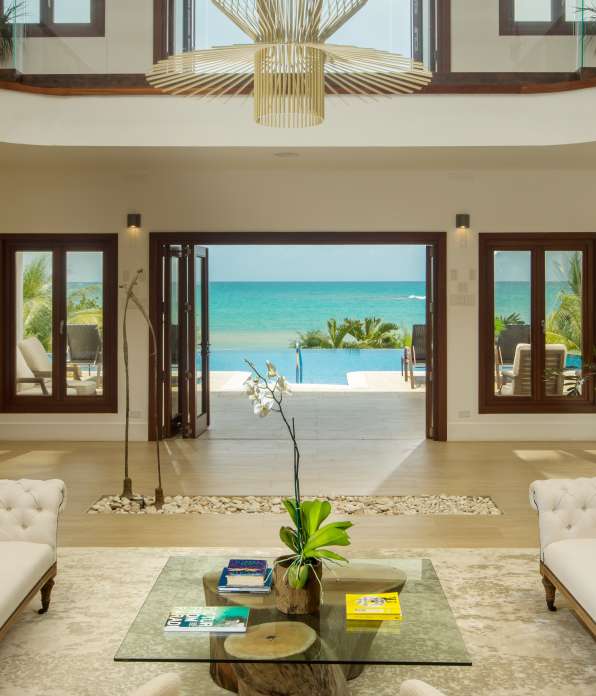 Follow me
Home to Villa Bamidele
Perfection is in the nuances of Jamaica's most exclusive oceanfront getaway.
Painstakingly curated through the discerning perspective of a VIP world traveller, this 10-bedroom estate, from its architecture and lush landscaping, to upscale aesthetics and comprehensive 13 member staff, ensures no desire is left unfulfilled.
The spectacular Villa Bambidele--Yoruba for "Follow Me Home'', has been aptly christened as this peerless, all-inclusive destination will have you returning again and again and again...
We offer
Villa Bamidele & Cottages
Looking for a peaceful getaway surrounded by natural beauty - escape to our Villa Bamidele.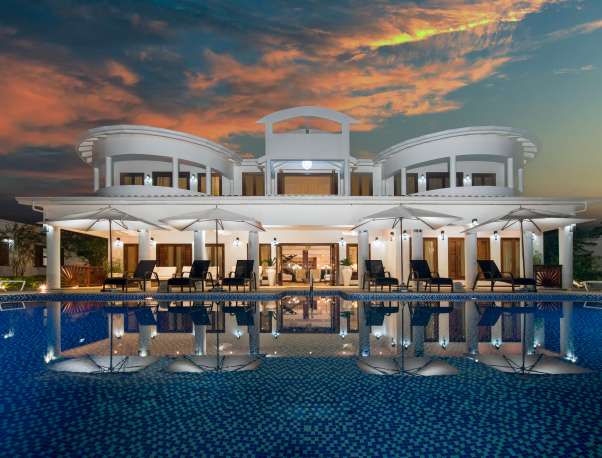 Villa Bamidele
Paradise has been perfected in the future-proofed creation of this superstar property's exquisite 6 bedroom main Villa. With high-end, full-service solutions for every occasion, Villa Bamidele is Jamaica's ideal destination for anything you can dream of. From weddings, anniversaries, birthdays, family reunions, girls/guys trips to retreats (whether therapeutic, corporate, creative, medical, or spiritual) we can accommodate you in unparalleled fashion.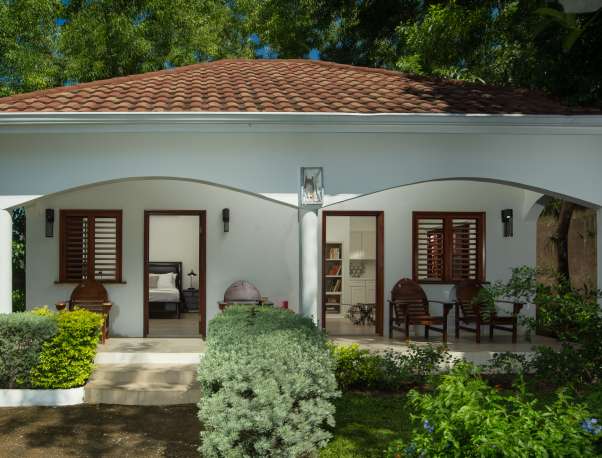 Cozy-Dayz Cottage
Like the classic reggae love song, make this cozy suite your muse, your very own little "Cottage in Negril".   The comfort and ease of this garden-adjacent bungalow stimulate creative, celebratory, or healing energies—whatever you require, truly.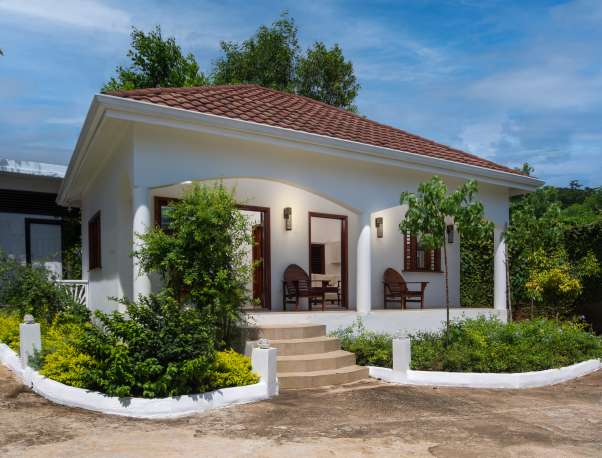 Beach Stroll Cottage
Endless "summertime and the livin' is easy" when you can roll out of premium linens and dip your toes in balmy waters in just a few steps.  This garden-view suite has the desirable balance of lush greenery and a direct pathway to the seaside where every watersport your heart could desire awaits.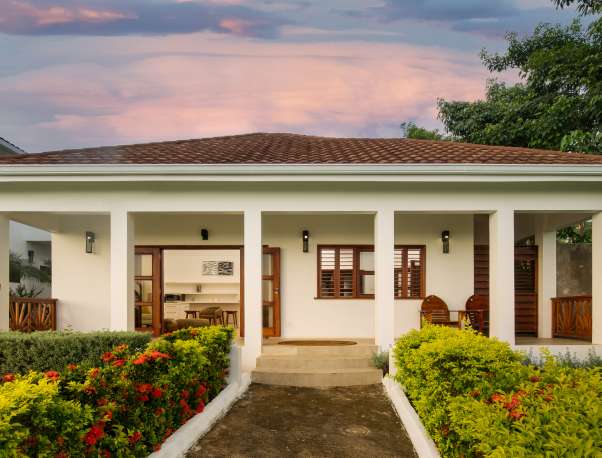 Seaclusion Cottage
The ultimate Jamaican getaway is achieved with a precise mix of posh and natural vibrations that allows the experience of complete unabashed freedom.  There is always an appropriate occasion, to kick off your inhibitions and commune with nature in your very own garden of Eden, aka outdoor ensuite, complete with dual baths and tiny visiting Dr. Birds.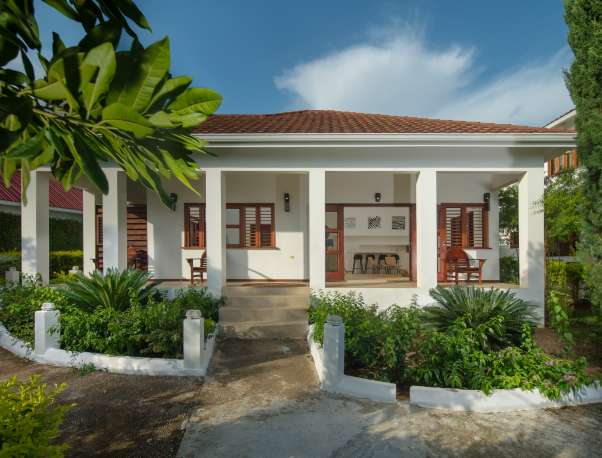 Seaduced Cottage
Few things are more alluring than intensely aqua seas and powder-soft sands.  This seaside cottage has a special Caribbean seduction... Share your favorite vintage while soaking in the open-air bath's munificent tub.  Loll on cool bamboo sheets while the sea waves chorus lulls you to dreamland.
More From
Villa Bamidele & Cottages
October 4, 2021
We believe protecting the environment is our sacred responsibility and are doing our part to reduce our carbon footprint. Rainwater harvesting is in operation with…
October 4, 2021
This unparalleled Jamaican villa is the manifestation of a dream.    The owner made its discovery after a recommendation for a relaxing Sunday chillout spot.  After…
October 4, 2021
Historic and natural treasures permeate Jamaica and its South Coast is no exception. Let us arrange your excursions to well-known attractions and off-the-beaten-track joys alike. …